Book an appointment with the Foxy Hair Styling Team. Know what you want? Go straight ahead and book in for a hair fitting, most hair is kept in stock ready for application. If the service you require is CUSTOM ORDER please ensure you book in for a colour match/consultation at least 4 weeks before your fitting appointment. If your unsure of what you want feel free to book a free of charge consultation first.
Ashley Riley
Salon Manager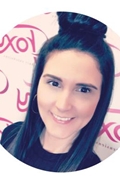 Ashley is the manager of the MetroCentre store, one of our longest standing staff members, here from the very beginnings she has helped us grow into the brand we are today. Ashley is the mother hen of the MetroCentre group, keeping everything in check, ensuring the team provides the warm and friendly environment you are used to here at Foxy. Her expertise in hair extension fittings and a keen eye for that perfect colour match are what makes Ashley an exceptional stylist and Foxy trainer.
Angelica Bryson
Hair Extension Stylist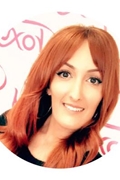 Our 'weave queen' and can have your weave done within the hour, perfect for the customer with a busy life style. Super talented 'Jelly' as we call her is fully trained in all methods that Foxy Hair Extensions provide. Wanting the perfect up do for a wedding or prom or even a night out using clip ins? she can create any look you wish. She also loves a good challenge....shorter hair? Angelica is your go-to stylist for this. Also Sparkle Pony accredited and can create custom coloured braids.
Paige Connon
Assistant Hair Extension Stylist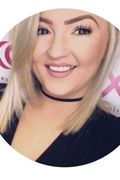 Paige is our Assistant to our stylists and will safely remove you hair extensions, whether it be tapes, bonds, mini links or a weave. She is also available for blowdries and clip in application and styling.
Jade Garwood
Hair Extension Stylist/Colourist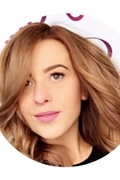 Jade loves nothing more than creating fabulous Foxy makeovers, ensuring every customer walks out feeling a million dollars. Trained in all methods of hair extensions and is also one of our colour specialists. Going to a wedding? Or got a big party coming up? Jades creative eye can transform your clip in set into an amazing pinup for the big day. Super bubbly and chatty, you will always catch her singing & dancing around the salon making everybody feel welcome and at ease, she's a laugh a minute.
Hayley Cross
Hair Extension Stylist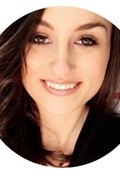 Hayley specialises in all aspects of hair extensions. Hayley is such a lovely friendly girl and will make you feel right at home whilst having your fitting. She loves a challenge and is ready for anything you throw at her, whether it be super short or super thick or even a flash of colour she's your girl. Hayley takes pride in her work and is a total perfectionist which ensures every customer walks out our door a happy one. With Hayley's sassy personality you will be guaranteed a giggle.
Rosie Mead
Hair Colour Specalist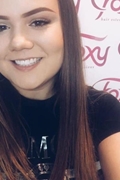 Rosie is our colour specialist and hair extension stylist in the making! With a creative eye for colour, Rosie loves nothing more than a good balayage transformation! Currently offering Tape and Pre Bonded Extensions.
Ellie Richardson
Apprentice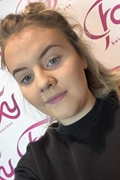 Katie Appleton (Hayes)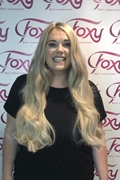 Hayley Fox
Managing Director / Stylist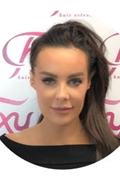 Although behind the scenes its 100 miles per hour, our Foxy Hair MD still loves nothing more than popping into salon to lend a helping hand when the diary is overflowing with gorgeous foxy transformations.
Rachel Farrell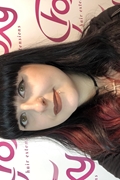 Alex McWilliams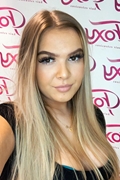 Upper Red Mall, intu Metrocentre, Tyne and Wear, Gateshead
0191 4608061
Monday

Tuesday

Wednesday

Thursday

Friday

Saturday

Sunday

09:00 - 21:00

09:00 - 21:00

09:00 - 21:00

09:00 - 21:00

09:00 - 21:00

09:00 - 19:00

11:00 - 17:00